Meetings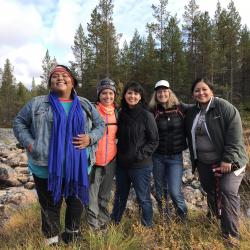 Festival of Northern Fishing Traditions
In early September, IFKN Steering Committee members, Althea Walker, Amy Juan, and Shawna Larson and Research Coordination Team members Noor Johnson and Mary Beth Jäger attended the third Festival of Northern Fishing Traditions in Tornio, Finland. The Snowchange Cooperative and regional partners are hosting this international festival along with a pre-event site visit to Näätämö River co-management areas in Sevettijärvi, Finland in Skolt Sámi territory. Attending IFKN members gave a short presentation about the IFKN.
Read More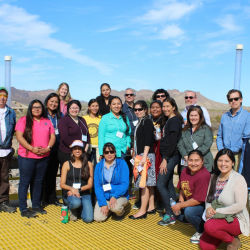 Gila River Indian Community hosts Inaugural IFKN Meeting
On March 1-2, 2018, the inaugural meeting of the Indigenous Foods Knowledges Network (IFKN) was held at the Gila River Indian Community (GRIC) in Arizona. The meeting was hosted by Althea Walker and colleagues from the GRIC Department of Environmental Quality. Twenty-three Indigenous and non-Indigenous community leaders and scholars from the Southwest and Arctic attended the meeting, which included a field trip to see the tribe's water distribution system and learn about Gila River Indian Community Water Rights Settlement.
Read More